| | | | | |
| --- | --- | --- | --- | --- |
| Business Partner's Name | Address | Contact person | Category | Retail Division |
| Maa Bhagwati Enterprises | Pandeypur Varanasi | Mr. Brijesh Chauhan | Distributor | Exclusive |
| Mangal Hardware | Pratapgarh | Mr. Mangal | Dealer | Plywood & Hardware |
| Sahu Glass & Plywood | Sahu Complex Pratapgarh | Mr. Bal Krishna | Dealer | Pltwood & Hardware |
| New Awadh Hardware | Sultanpur | Mr. Parvez | Dealer | Plywood & Hardware |
| Super Hardware | Sultanpur | Mr. Nihal | Dealer | Plywood & Hardware |
| Sunder Traders | Lacchirampur Azamgarh | Mr. Jitendra Yadav | Wholesale | Plywood & Hardware |
| My Interio | Khajuri Vns | Mr. Pradeep Chaubey | Dealer | Modular Kitchen |
| Pradeep & Sons | Shivpur Vns | Mr. Sumit | Dealer | Plywood |
| Ma Durga Electronic | Rajpura Bhadohi | Mr. Gaya Prajapati | Dealer | Consumer Durable |
| Adesh Traders | Mirzamurad Vns | Mr. Adesh | Dealer | Titles |
| Manish Hardware | Mirzapur | Mr. Manish | Dealer | Titles |
| Vaishnavi Sales | Sakaldiha Chandauli | Mr. Manoj Jaiswal | Dealer | Consumer Durable |
| Ravi Furniture | Chahania Chandauli | Mr. Manoj Jaiswal | Dealer | Consumer Durable |
| Ganesh Radio | Saidpur Ghazipur | Mr. Ganesh Jaiswal | Dealer | Consumer Durable |
| Home Decor India | Paharia Pandeypur vns | Mr. Mayank Jaiswal | Exclusive Outlet | Plywood |
| Maa Laxmi Digital Express | Belwababa Bazar | Mr. Shashikant | Dealer | Consumer Duration |
| Jai Maa Vaihnav Electrical | Belwababa Bazar | Mr. Krishna P Dubey | Dealer | Electrical & Electrical |
| Ashish Trading & Glass Company | Sonapur Bhelupur | Mr. Ashish Ojha | Dealer | Plywood |
| Shyam Tiles & Glass Company | Chota Talpur Vns | Mr. Shyam | Dealer | Tiles & Sanitaryware |
| Jaiswal Electronics | Gopiganj Bhadohi | Mr. Jaiswal | Dealer | Electrical & Electronic |
| Laxmi Iron Store | Nai Sdak Saidpur Ghazipur | Mr. Manish | Dealer | Tiles & Sanitaryware |
| Dwarika Pipe & Sanitary | Basahi Vns | Mr. Sushil Singh | Dealer | Tiles & Sanitaryware |
| Raghav Solar Agency | Danganj Vns | Mr. Amit Singh | Dealer | Consumer Durable |
| S K Enterprises Bhojubeer Vns | Bhojubeer Vns | Mr. Kamal Kumar | Dealer | Kitchen Utensits |
| Top in City | Gopiganj Bhadohi | Mr. Sandeep Kumar | Dealer | Consumer Durable |
| Jayanti Kitchen Corner | Lahurabeer Vns | Mr. Madhav Prajapati | Dealer | Kitchen Utensits |
| Narrotam Das Ritesh Kumar | Loha Mandi Maldahiya | Mr. Ritesh | Dealer | Plywood |
| Maa Vindhywasini Enterprises | Meerapur Basahi Vns | Mr. Sumit | Dealer | Tiles & Sanitaryware |
| Royal Sanitary & Building Materials | Shushwahi BHU Vns | Mr. Shubham Keshari | Dealer | Titles & Sanitaryware |
| Anand Hardware & Traders | Shushuwahi BHU Vns | Mr. Gaurav Keshari | Dealer | Plywood |
| Shree Ganesh Tiles & Sanitary | Awaleshpur Sundarpur Vns | Mr. Sanjay | Dealer | Titles & Sanitaryware |
| Rajaram Omprakash Iron Store | Hukul Pandeypur Vns | Mr. Kailash Gupta | Dealer | Titles & Sanitaryware |
| Maa Durga Electronic | Rajpura Bhadohi | Mr. Gava Prajapati | Exclusive Outlet | Consumer Durable |
| Bhagwan Das Repairing & Kitchen Centre | ANand Nagar Main Road Bhadohi | Mr. Bhagwan Das | Dealer | Gas Stove |
| Maa Jagdamba Ply & Glass Centre | Patel Nagar Gyanpur Bhadohi | Mr. Kamlesh | Dealer | Plywood |
| Baba Enterprises | Palahipatti Varanasi | Mr. Rakesh Singh | Dealer | Plywood |
| Om Sai Creations | Belwababa Bazar | Mr. O P Gupta | Exclusive Outlet | Tiles & Sanitaryware |
| Narrotam Das Suresh Kumar | Jagatganj Vns | Mr. Manish | Dealer | Plywood |
| Khushi Enterprises | Basahi Vns | Mr. Ashish Singh | Dealer | Plywood |
| Kumar & Sons | Lal Diggi Road Mirzapur | Mr. Raj Kumar Jaiswal | Dealer | Plywood |
| Vindhya Gange Plywood | Lal Diggi Road Mirzapur | Jitendra | Dealer | Plywood |
| Janta Hardware & Paints | Harhua Phatak Road GKP | Mr. C L Vishwakarma | Dealer | Plywood |
| Maa Laxmi Enterprises | Sonauli Road Near GKP Mandir | Mr. Krishna Jaiswal | Dealer | Plywood |
| Chandan Steel Emporium | Ashuran Chowk GKP | Mr. Chandan Nigam | Dealer | Kitchen Utensils |
| Patel Titles & Marbles | Khanjanchi Chargawan GKP | Mr. Gaurav Kumar | Dealer | Tiles & Sanitaryware |
| New Maa Laxmi Enterprises | ITI Chauraha Charwawan GKP | Mr. Pushpendra | Dealer | Plywood |
| Annapurna Hardware | Sahajnwa Gorakhpur | Mr. Sanjay Shukla | Dealer | Plywood |
| S K Plywood | Opp-Anand Lok Hospital GKP | Mr. Monu Jaiswal | Dealer | Plywood |
| Shanti Enterprises | Ram Janki Nagar Marg Basaratpur GKP | Mr. V P Yadav | Esclusive Outlet | Tiles & Sanitaryware |
| Gorakhpur Traders | Padri Bazar Gorakhpur | Mr. Chand Bhai | Dealer | Plywood |
| Perfect Interiors | Abu Bazar Unchwa Gorakhpur | Mr. M A Samani | Dealer | Plywood |
| Ajay TV Centre | Rudrapur Deoria | Mr. Ajay | Dealer | Consumer Durable |
| Mishra Plywood & Hardware | Bhukhampura Road Chota Dhala Deoria | Mishra Ji | Dealer | Plywood |
| M/S Botton Sahu Jamuna Prasad | Malviya Road Deoria | Mr. Ankur Bamwal | Dealer | Plywood |
| Sri Sai Sona Marble | Bhikampur Road Chota Dhala Deoria | Mr. Shishir Jaiswal | Dealer | Tiles 7 Sanitaryware |
| Pragati Sanilation | Hanuman Mandir Road Deoria | Mr. Rameshwar Tiwari | Exclusive Outlet | Titles & Sanitaryware |
| Shaym Plywood & Hardware | Bhagwan Chungi Pratapgarh | Mr. Shyam Raj | Dealer | Plywood |
| Bala Ji Sanitaryware & Ply House | CMS Road Vishal Khand 1 Gomtinagar Lucknow | Mr. Shivam Agrawal | Dealer | Tiles & Sanitaryware |
| Bharat Ply & Glass House | SN 5 Palika Market Gt Road | Mr. Niyazzzudin | Exclusive Qutlet | Plywood |
A team of designers
that make dreams
come true
Unique technology for everyone!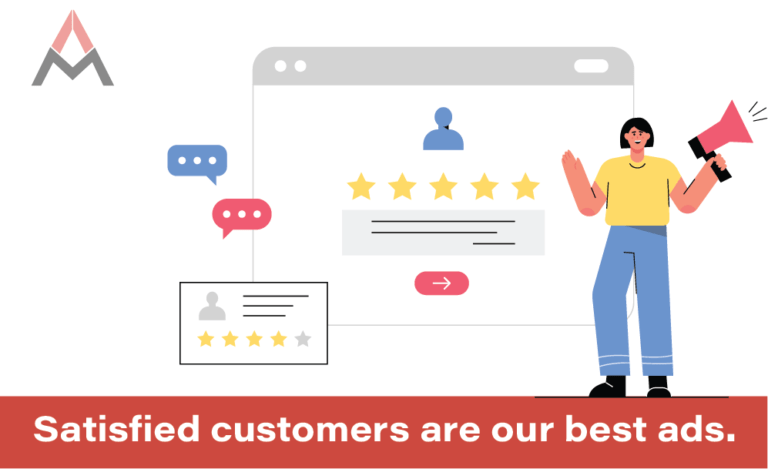 Fantastic store . Very good quality products are available.
Their work are really amazing. They are best in their work. I came for my kitchen nd few interiors nd my experience with mercy really good. Well trained team of mercy kitchen. Highly recommend this mercy kitchen nd interiors. Aditya ji absolutely amazing person!! He is very easy to talk to nd gave his professional opinion while listening to what
Mercy appliances are the best one of the kitchen appliances. It's functioning is very easy and smooth to house wives and others. My experience is to be very soft and good with mercy appliances.
Good staff. Behavior is very good. product quality is amazing. I frefer everyone to mercy appliances for services.
Staff is well behaviour good nature And the mercy service was very appreciating timely work Nd the product was excellent thnku mercy team❣️
You live in Varanasi and want to buy Chimney then this is the place. Amazing display and friendly staffs.

Dealership Opportunities with Mercy Appliances.